I WON a Craft and Tell Giveaway sponsored by Elmers over on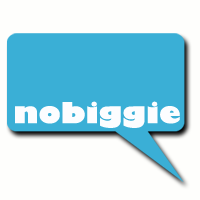 I received some FUN MAIL from Kami @ Nobiggie.net
She wanted each winner to complete a project using the items we won....
Elmers contacted me to host my own party!!!!
Woot!
AND this is what I received!!!
I'm so excited to HOST my own Craft and Tell Party.
I will be hosting my party with my local YMCA's after school program.......
They host many day camps and have a great need for art supplies!
So stay tuned for the craft we make and a giveaway right here on my blog!
Since I will soon be doing a craft with the YMCA,
I decided to show you how I used each item I won on No Biggie.
Elmer's Mini Bi-Fold Foam Board
Perfect back drop for my Etsy items.
Elmer's CraftBond Glue Dot Runner
Glued ribbon to band-aids.
Elmer's CraftBond Extra Strength Glue Stick
&
X-ACTO Decorative Edge Scissors
I used the glue stick and decorative scissors to update an old magnet

X-ACTO Retractable Knife
I used the x-acto knife to cut out my wall stencil.
I loved using all the product I won and I'm sure I will have many more uses for my new supplies.
I can't wait to host my own party next week!